Here are a few pics from the Son Volt show. Jason Isbell, formerly of Drive By Truckers opened with alot of new stuff that was actually quite good, sort of a mix between Ryan Adams and older Allman Bros. He did most of his songs on electric with a few acoustic numbers thrown in, such as the hauntingly somber "Dress Blues".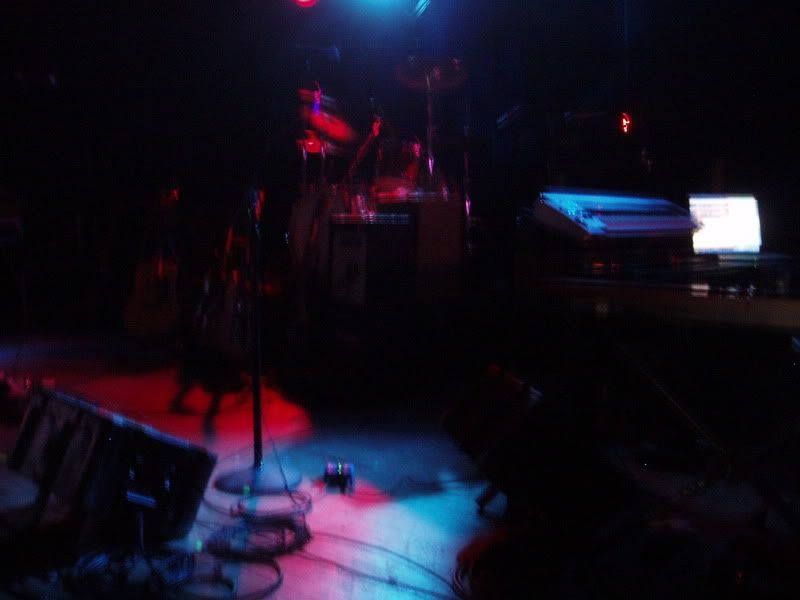 The stage at Pearl Street (sorry about the bad lighting). This is taken from right side by the huge speaker system. Thank God I had my Hearo's in my ears.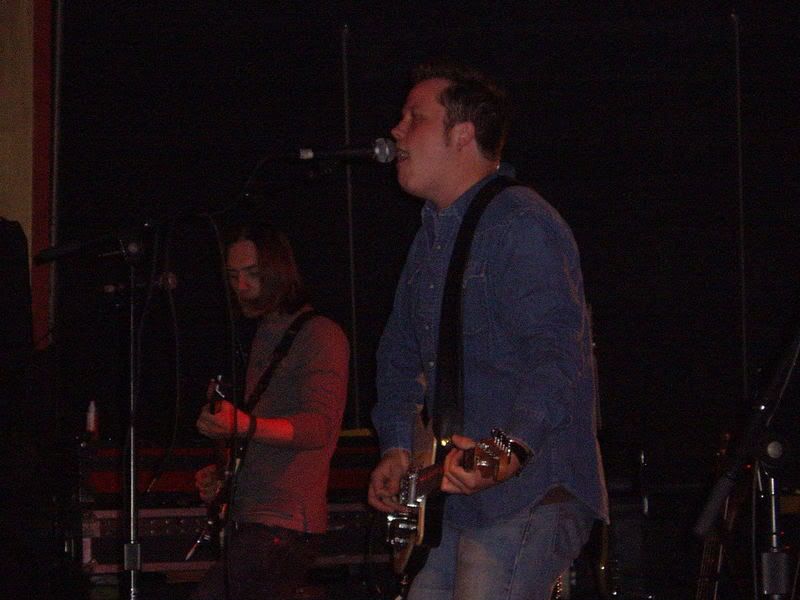 Jason Isbell opened and really got some southern hoots and hollers out of the NoHo crowd.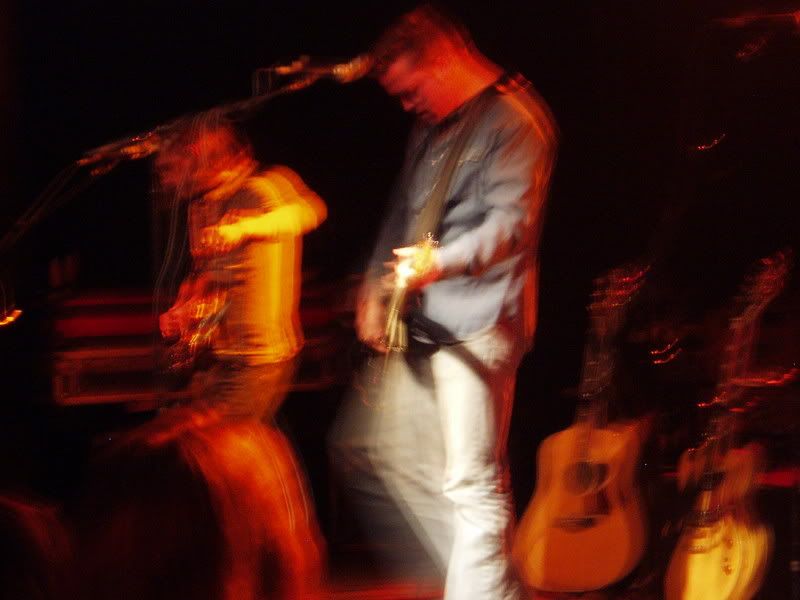 Jason in a moment of blurry rockage.. gotta love the "indie" mag style shot on this one, blurry is artsy?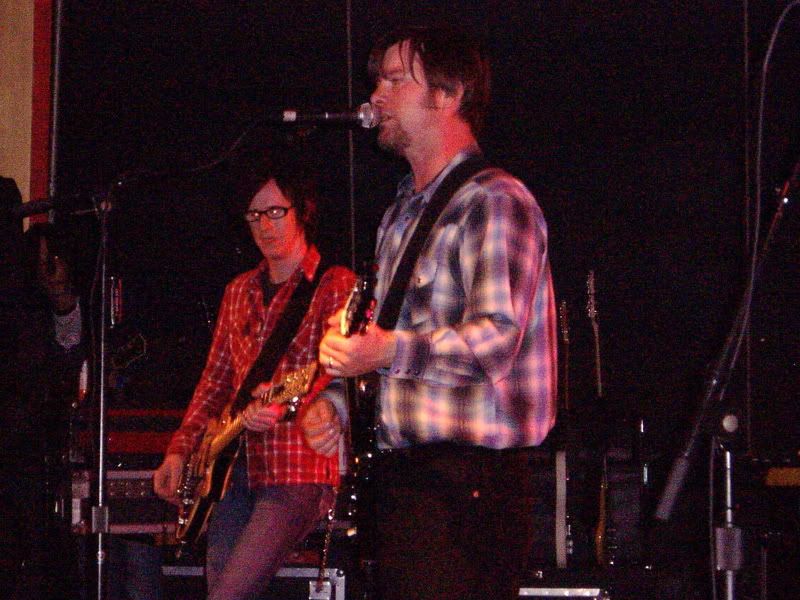 Jay took the stage by storm. Here he does "Bandages and Scars" mid-set.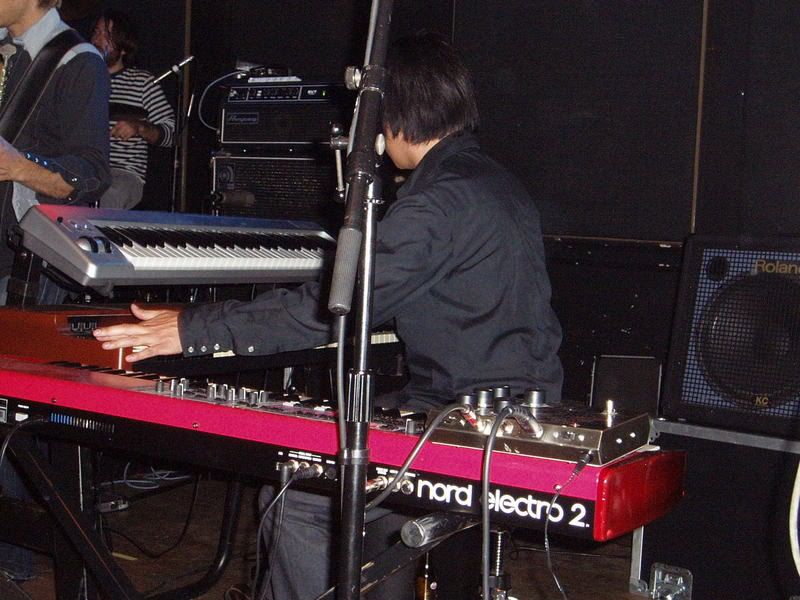 Possibly the best if not the only Asian keyboard player in Alt-Country, Mr. Gary Deborja lays on some organ goodness..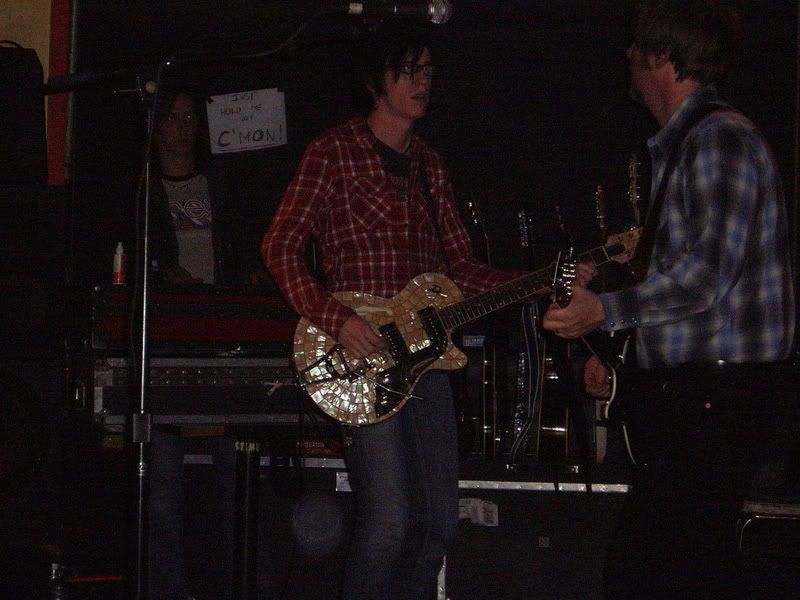 Jay And Chris Masterson meld together for a scorching rendition of "Drown". I caught at least 3 people singing along with me, word for word, which managed to elicit a wink from bassist Andrew Deplantis ( Jay didn't smile, but kept busy with this guitar licks).